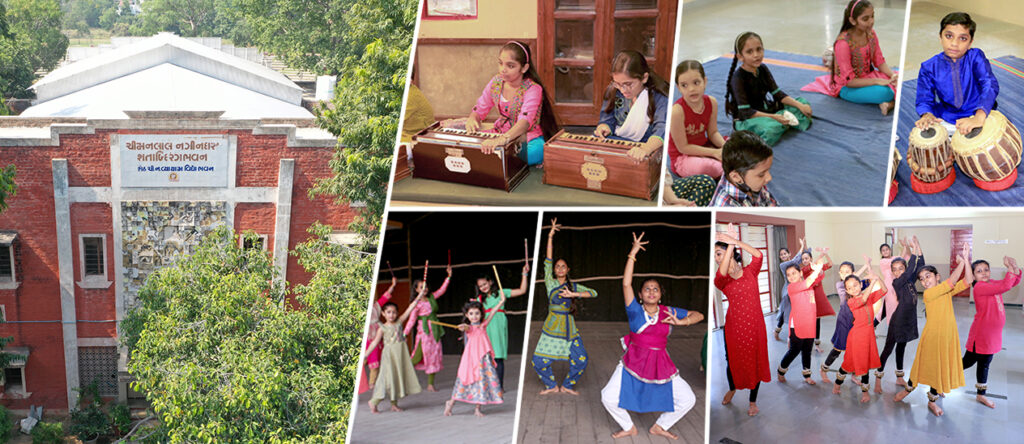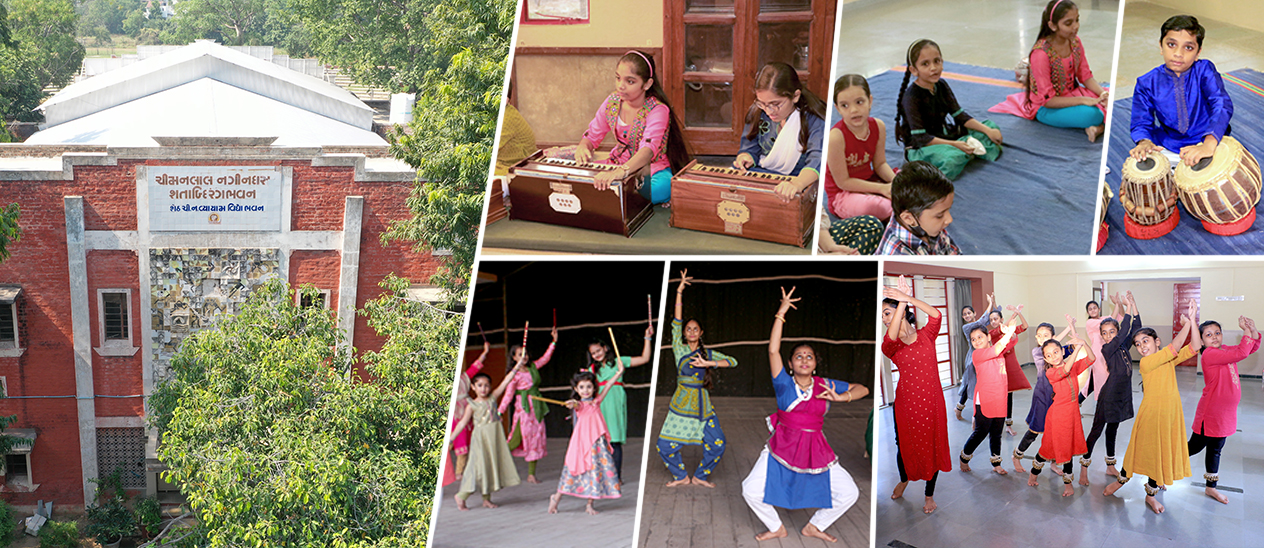 Overview
CN Kalaniketan was established in 1981 with a view to develop it into a full-fledged music school. It however remained Indumatiben's unfulfilled dream.
It is perhaps the only institute offering gayan, vadan, nritya & natya under one umbrella. The objective of the Centre is to instil in students appreciation for the classical art forms and enable them to pursue it to the best of their abilities. Students aged five years and above can seek admission to these classes. The approach of the curriculum is to make students aware about Indian literature and music and equip them with the necessary skill set and knowledge in their chosen field.
Curriculam
The Centre functions out of Rangbhavan building. It comes alive in evening (after school) with students participating in its various classes namely, vocal, harmonium, tabla, Bharatnatyam and Kathak dances. Presently about 50 students are enrolled in the various classes. Students also get advantage of intensive training in the form of periodic workshops and talks by eminent performing artists. Kalaniketan organizes an annual programme for its students to showcase their talent and hard work. It is an opportunity to perform before an audience of students and parents displaying what they have learnt through the year. The effort is not only to make them good students of music but also make them good performers.