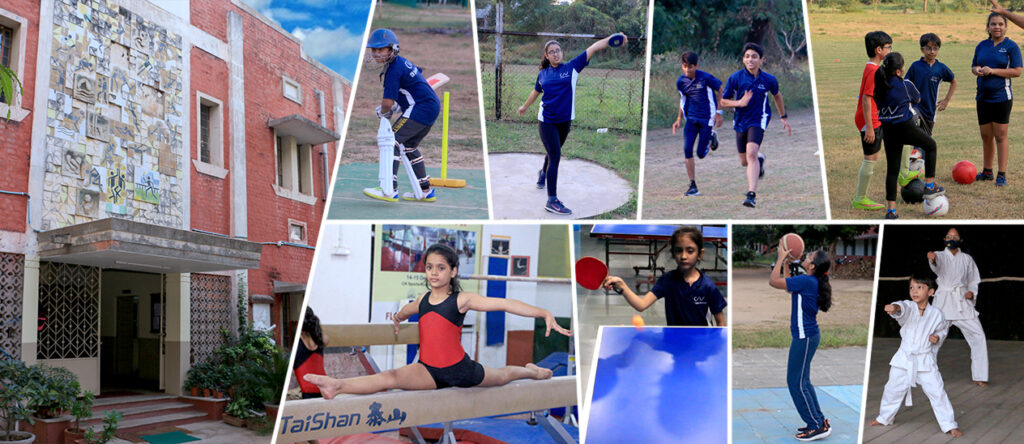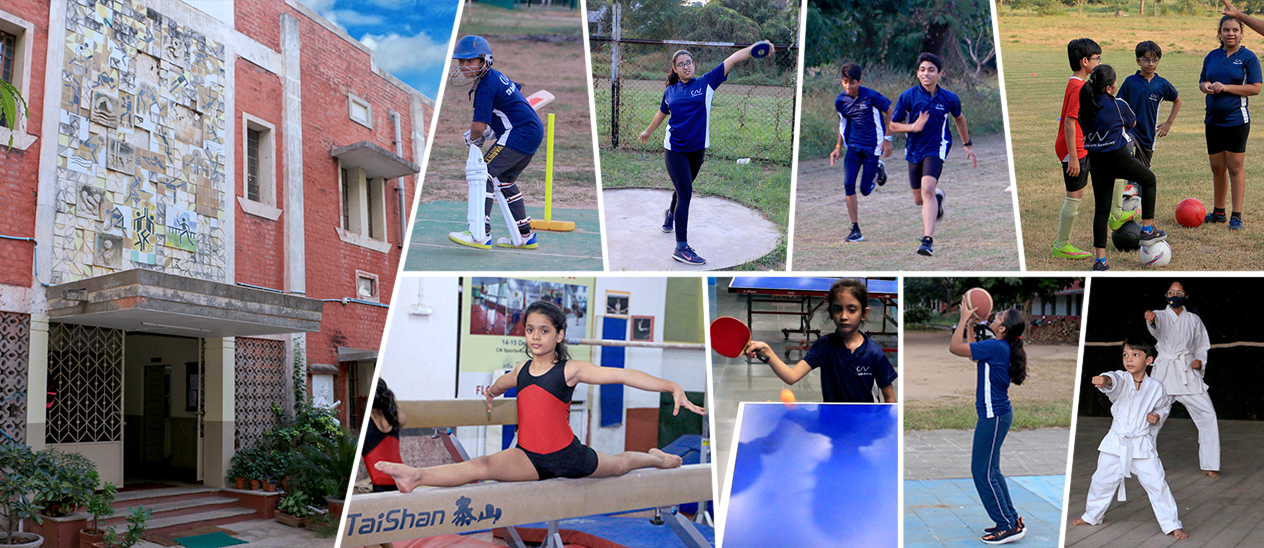 Overview
A Sound Mind in a Sound Body' being its basic premise, the CN Sports Academy was started in the year 2011 with a view to providing holistic sports education to young children. It was inaugurated by nine times World Billiards Champion Shri Geet Sethi. A random survey done in the school showed that students who regularly played sports fared better in academics than others. In wake of the rising incidence of lifestyle diseases among children and youth, we hope that parents realize this as a clarion call and take advantage of the facilities available for their children at the Academy.
Concept
The idea is to expose students to a variety of sports/games including Indian games from young age so that it helps children discover their natural ability and talent, inculcates sportsmanship and discipline, develop physical and mental abilities which go with sports.
We firmly believe that through sports and games children learn to accept failure and victory as two sides of the same coin. Leadership, spontaneous decision-making and facing adverse circumstances are some of the virtues which students imbibe while playing. Playing any sport instils team-sprit, respect for rules, community-living and discipline among other traits. 'All winners are not to be. Hard workers will be winners' – is the first lesson they are taught at the Academy.
Curriculum
Students enrol initially for a month in the sports of their choice. They are free to select and change the sport they want to play. As they progress, the coaches instil in them game skills and gives group and individual performance tips. The physiotherapist gives inputs on physical training and fitness. Trainees make use of the gymnasium for strength training and body conditioning. As the child gets ready to play competitive sports, s/he is included in school and Academy teams. Today, students of the academy not only play at the city or district levels but also participate in national level competitions.