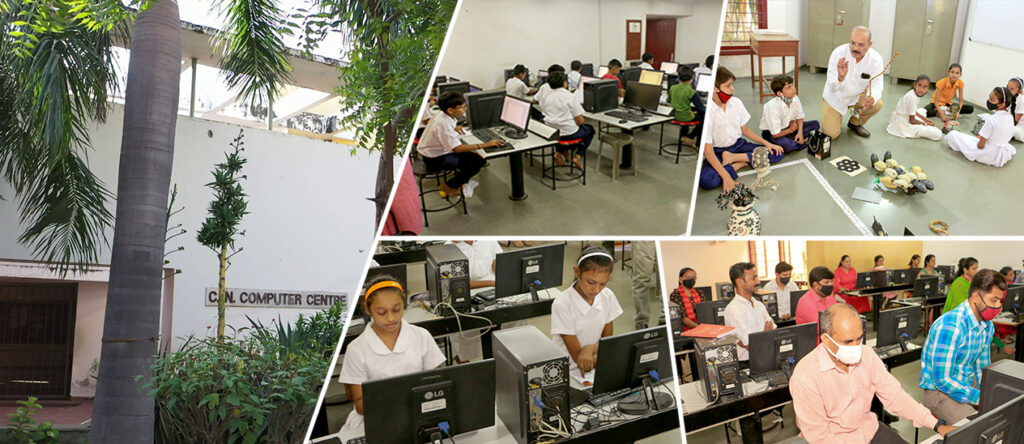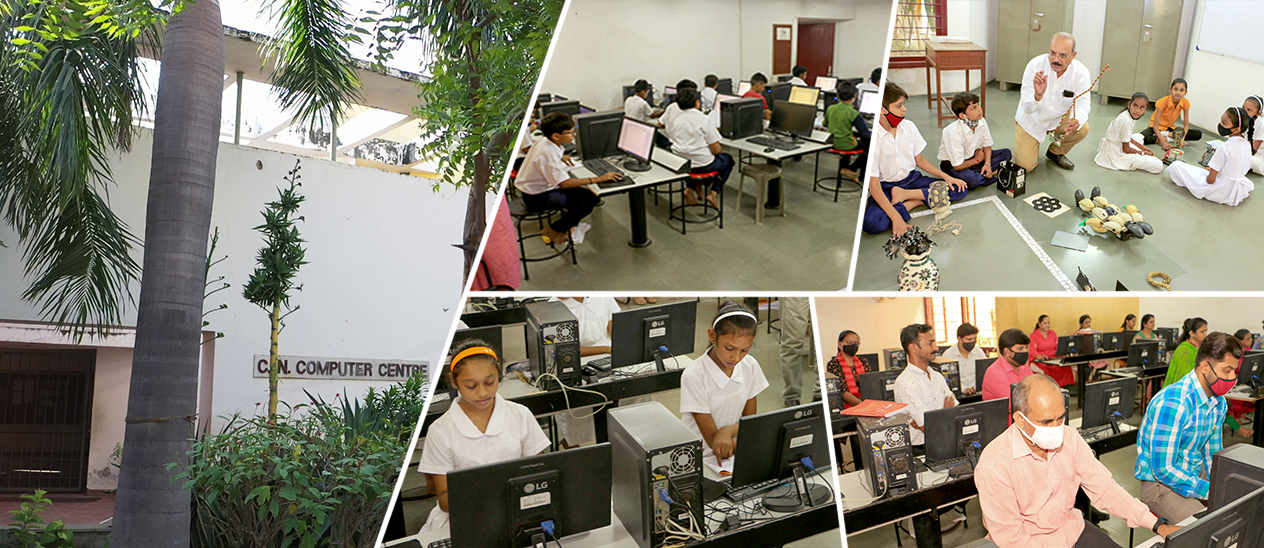 Overview
The C. N. Computer Centre was established in 1996 as a response to the growing importance of computer literacy. It was decided to develop the Computer Centre as a common resource for the students of all the institutions on the campus. Located at a central and accessible location, the Centre caters to more than 3500 students every year.
Courses
The key mandate of the Computer Centre is to cater to the students of C. N. schools –Standards III to XII. The Centre has devised its own curriculum based on the one prescribed by the State Education Department.
The Computer Centre also offers professional courses in website designing, Desktop Publication (DTP), 2D 3D Animation and Multimedia, C & C++, JAVA, Audio-Video Editing, Ms-Office & Internet, round the year which are open to the larger society. Its vacation batches are also very popular among young learners who learn interesting concepts of Science and Mathematics in an interactive way. The objective is to give quality exposure without charging exorbitantly.
Awards and Recognition
The C. N. Computer Centre was awarded with the 'Third computer literacy Excellence Award for School' in 2004 by the former honourable President of India, APJ Abdul Kalam. The award consisted of a trophy and a cash prize of Rs. 1.50 lakhs.
The Computer Centre also won the ACMA's 'Best Display Stall' in the Education Stalls Category in the year 2010 in Ahmedabad.