Who is a C.N. Alumnus ?
Any person who has graduated from any of the institution of C. N. – be it the school or the Technical Centre or the Fine Arts College is an alumnus of C. N. He/she should be holding the graduating certificate of the particular institution to qualify as an alumnus. For the school, the person must have passed either the SSC or HSC examination.
Alumni all over the world, and from every imaginable field, bear witness to the exemplary teaching and learning during their years of study at C. N. The roll call of past students contains numerous illustrious names.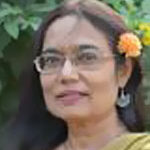 Preety Sen Gupta
World Traveler & famous Poet,
1960 Batch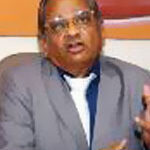 Piyush Desai
Chairman & Managing Director, Wagh Bakri Tea Group
1957 Batch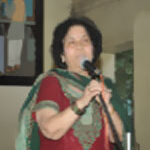 Smriti Dagur
President, Institution of Electronics & Telecommunication Engineers (India)
1965 Batch
Dhirajlal Tokarshi
Uday Chinubhai Baronet
Arvind Shah
Piyush Desai
Preety Sengupta
Nitin Shukla
Smriti Dagur
Pranav Mehta
Jayshree Mehta
Sudhir Mehta
Akil Kureshi
Pankaj Patel
Gautam Adani
Chintan Parikh
Kirit Parikh
Dilip Mavlankar
Beena Handa
Ashutosh Mavlankar
Aarti Munshi
Hemanshu Shah
Paresh Vasani
Madhav Ramanuj
Nabibaksh Mansuri
Samir Mehta
Shweta Jhaveri
We want the children of the future to gain as much, perhaps even more, than the alumni. For this the institutions need to develop in a balanced way, keeping up with change and yet never losing sight of the core values. Funds that help us realise these goals are very welcome.
It is with this vision that the Trust has sought its donations to be exempted under Section 80 (G) of the Income Tax Act and is also registered under the Foreign Contribution Regulation Act (FCRA) which enables it to receive foreign funding. We are hopeful that this will help us garner wide-ranging support from our illustrious alumni.
The Projects for which funds invited are:
| | | |
| --- | --- | --- |
| Sr. No. | Name of the Project | Estimated Budget (In Cr.) |
| 1 | Class Rooms Upgradation with Technology based facilities | 1.00 |
| 2 | Development of Smruti Kendra including Cafeteria | 1.00 |
| 3 | Learning Resource Centre | 1.00 |
| 4 | Renovation of   Roads & Lights | 2.00 |
| 5 | Technical Centre Renovation &Upgradation | 4.00 |
| 6 | Upgradation of facilities of Kumar – KanyaChhatralaya | 3.00 |
|   | Total Amt. | 12.00 |



Tax Exemption and Bank Details  to Donate Vidyavihar
Three ways to donate C.N.Vidyavihar
To donate directly to C.N.Vidyavihar in India

(Eligible to get the tax deduction in India by getting 80(G) certificate & receipt for the donation will be provided by C.N.Vidyavihar) 
Local Cheque should be written in favour of  'Sheth Sarabhai Maganbhai Trust Fund –Development Account'
Bank Detail: State Bank of India , Polytechnic, Opp.Ketav Petrol Pump, Dr. Vikram Sarabhai Marg Ahmedabad – 380015
IFS Code SBIN0001043
A/C No. 31178052740
---
To donate directly to C.N.Vidyavihar with help of following FCRA details. (From Abroad)
C.N.Vidyavihar is registered under the Foreign Contribution Regulation Act (FCRA)2010.
Our FCRA Details:
FCRA No: 041910412
Cheque Should be written in favour of  'Sheth Sarabhai Maganbhai Trust Fund'
Bank Name – State Bank of India New Delhi Main Branch,FCRA Cell, 4th floor,
11, Sansad Marg, New Delhi – 110001
Branch Code – 00691
Account No. 40181013242 (FCRA Savings Account)
IFSC: SBIN0000691
Swift Code –SBININBB104
---
To donate through Ratna Global Foundation – USA
(Eligible to get the tax deduction benefit in USA)
For the Diaspora in USA, Ratna Global Foundation – which is managed by one of our active alumni Shri Arvind Shah and has very transparent operations, has offered its services so that the donors in USA can donate and get tax deductions. For each donation you will get an official receipt with an IRS tax ID and an acknowledgement from the CN ARO. Earlier we have received positive support from Ratna Global Foundation in our fund raising efforts.
For further details you can contact Mr. Arvind Shah on [email protected]
Arvind Shah
Ratna Global Foundation
218 Oak Creek Circle Easr
Windsor, NJ 08520
www.ratnaglobal.org
Contact Us
Director
Sheth C. N. Vidyavihar, Dr. Vikram Sarabhai Marg, Ambawadi, Ahmedabad-6
Phone: 079-26463511, 079-26463696
E-mail: [email protected]
Website: www.cnvidyavihar.edu.in
Dr. Vaishali Shah, Director
Sheth C.N.Vidyavihar