The Sheth Sarabhai Maganbhai Trust Fund is guided by the principles of its visionary founders and the trustees have always endeavoured to build on its strong foundations.

Suhrid Sarabhai
Chairman
(since 1972)

Kartikeya Sarabhai
Trustee
(since 1972)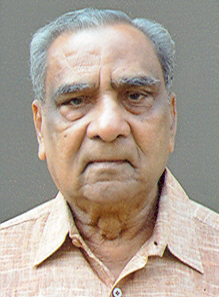 Saubhagyachand Shah
Trustee
(since 1999)

Bhalchandra Shah
Trustee
(since 2001)

Mirai Chatterjee
Trustee
(since 2010)
List of Trustees since inception
Director of Sheth C.N.Vidyavihar
Young and dynamic Dr. Vaishali Shah (M.Sc., M.Ed. Ph.D.) has taken charge as a Campus Director of C.N. Vidyavihar w.e.f. 1st July 2021
She believes that children can perform well only when they develop self-confidence. She strongly believes that "There is a bright child in every young person."
During her 25 year's long career in education, she held various positions including Research Associate at GCERT, GoG, Gandhinagar Director and Principal of Shreyas Foundation, Ahmedabad. Also, she offers consultancy at various schools of Gujarat for teacher's training, curriculum development and strategic classroom intervention planning for the holistic development of students. She actively contributes to Gujarati Kelavani Parishad in addition to being a very active member of Advisory and Executive Committee of various institutions.
In addition to these activities, she has conducted various state and national level educational research projects for the education departments of Gujarat and India. She has contributed to various research seminars, workshops and publications of NCERT and GCERT and guided various educational dissertations and action researches. She has also published educational articles in magazines and newspapers. She has initiated Reading workshops and webinars to develop good reading habits amongst the teachers, students and parents. She has initiated various newsletters to be prepared and published by teachers and students and conducted various integrated learning programmes for students.
Message from the Director
"It is a great honour to be the Campus Director of Sheth C. N. Vidyavihar at this vital juncture of transition, transformation, and relearning. "Leadership through Excellence in Value-Based Education and Management " is our guiding force in the past and in times to come. This organization was promoted and enriched keeping in mind Gandhiji's concept of basic education. Sheth C.N.Vidyavihar was established by the trustees and matriarch / founder, Shree Manekba. Since its inception in 1912, Sheth C.N.Vidyavihar has endeavoured to "nurture and groom the young minds for the betterment of society".
The institute and all its stakeholders assiduously work towards developing a global perspective in teaching, learning, life-long education, and holistic development of the children as well educators. We aim to expose the students and educators to a multidimensional, multicultural, and challenging academic environment. The institute inculcates the values like commitment, honesty & integrity, self-discipline, fairness & firmness, and the collaborative spirit amongst the students. We encourage our students to learn beyond the boundaries of curricula. We offer a vibrant academic ecosystem to students and educators and focus on high quality and large-impact teaching – learning interventions. We have a highly accomplished and dedicated faculty with a rich and diverse academic experience.
Deep learnings shaped by the values of excellence, hard work, integrity, and humility guide students to embark on this exciting journey and contribute significantly to the society. Our thousands of alumni contribute to different industries, government, social sectors across India and the globe.
With Best Wishes !
Message from the Educational Advisor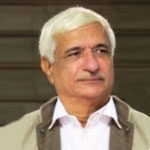 Sheth C. N. Vidyavihar is proud of its heritage of Gandhian philosophy, which provides the guiding principles of its educational practices. The alumni of this institution, spread over generations happily keep in touch with each other and with the alma mater. The Trustees have maintained the ethos and encouraged the various institutions on the campus to provide the best possible learning opportunities to the students. As a result, CN has become a synonym of quality education, and what is noteworthy is that these facilities are made accessible to all sections of society, including the underprivileged irrespective of their economic status. We are happy to carry forward the legacy of our visionary founders.
Dr. Rajendrasinh Jadeja,
Educational Advisor,
Sheth C.N.Vidyavihar
List of Directors since inception
The Central Office is the nerve-centre of Vidyavihar complex. It monitors all the institutions on the campus in matters pertaining to finance and administration. It comprises an administration and accounts team which provides and supervises the central facilities for all the on-campus institutions. A special arrangement has made for an Alumni Relations Officer in this office in order to reach out to alumni members, as well as incharge of Smruti Kendra-Archival Centre.