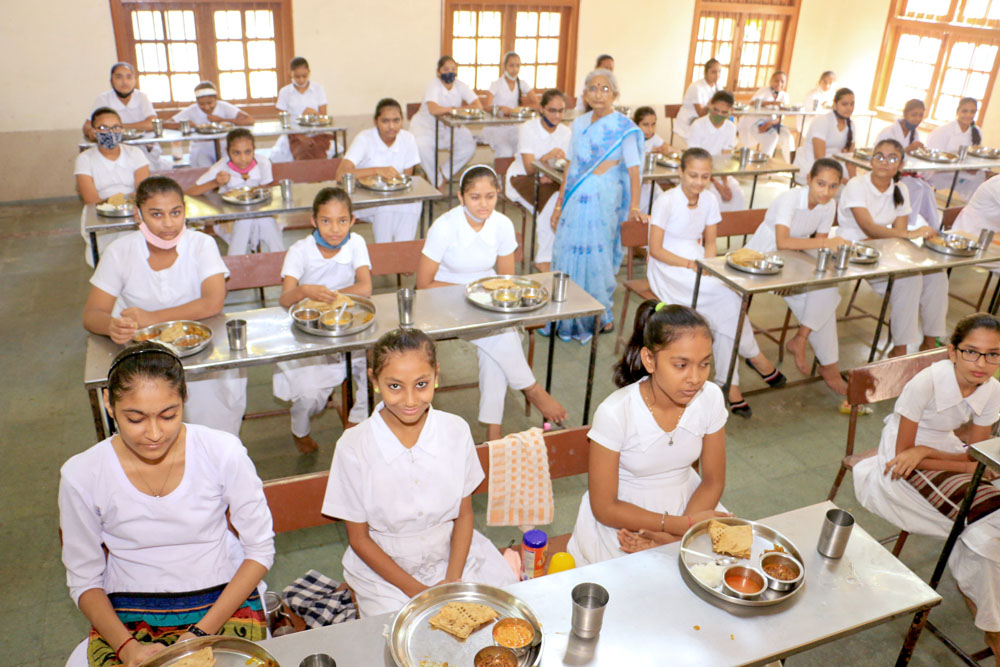 Dining
The hostel kitchen follows the Jain calendar. Student at the hostel abstain from consuming roots and observe a certain diet as prescribed in the Jain religion. Freshly cooked food is served every day at meal times – breakfast, lunch and dinner. Moreover, students are served cow's milk every day. The gaushala is run by the Sister Trust called Vasumati Charity Trust in Adalaj on the outskirts of Ahmedabad.
Reading Hall and Library
A reading room for enabling self and group-study was constructed 10 years ago as a special facility to the hostel students. The reading room has an adjoining library. The library has more than 1000 books on varied subjects. Students are also encouraged in indoor and outdoor sports. They also celebrate sports day during the year.
Health Centre
The Vidyavihar runs a Health centre in the campus which caters to the inmates of the hostels. A Doctor has been appointed in charge of the Health Centre; he is also the Medical Officer at the College of Physical Education. Apart from this, the Vidyavihar also has a Doctor who visits the hostels three times in a week.